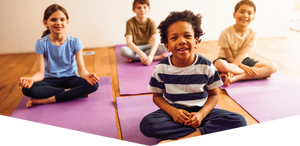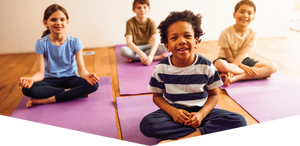 YOGA AND MINDFULNESS TOOLS AND TRAININGS
FOR DEVELOPING RESILIENT CHILDREN AND YOUTH
Online Courses + Live Workshops + Yoga Toolkits
For Educators, Families and Healthcare Professionals
EMPOWERMENT TOOLS + TRAININGS
Our Yoga and Mindfulness Toolkits and Digital On-Demand Courses are designed for educators, families and professionals who are invested in helping kids of all ages and abilities to improve their physical, social and emotional well-being.
My students come out of yoga class much so calmer, happier and more focused! They learn a ton of important regulation skills and I love that the program is inclusive for students of all abilities, while engaging their imaginations and teaching them to live happy and healthy lives!
Designed With Kids in Mind
All of our yoga and mindfulness tools and trainings are designed entirely around the unique needs of kids, teens and youth today.
Our courses, classes, toolkits and workshops were developed, tested and refined based on input from teachers, parents, students and industry professionals.
We are constantly adapting and evolving to meet the health and wellness needs of the world, while fostering inclusiveness and joyful, healthy living.