ABOUT THE HARMONY KIDS CO.
Vision
At The Harmony Kids Co. our vision is to empower educators, families and healthcare professionals with age-appropriate tools and trainings to support the children of today, for a brighter tomorrow.

Our resources were developed to help children connect with themselves, with each other, with specific events and places, and with the world.
The Harmony Kids Co. Story
The Harmony Kids Co began many years ago when founder Jennie Abbot first experienced the calming sense of inner peace that yoga provided. She was inspired to learn all she could about yoga and mindfulness and started her teacher training in 2010.

During that time, her daughter began experiencing anxiety and challenges at school. Jennie knew that the practice of yoga and centering were tools she could empower her child with and understood that a positive yoga experience meant techniques and practices created specifically for the needs of the student. Unable to find what she was looking for, she developed her own age-appropriate tools, and The Harmony Kids Co. was born!

Since this time, The Harmony Kids Co. has grown and evolved. Our attention is now focused on how we can positively impact the future by providing children, and specifically those who guide them, with the knowledge and tools to foster social, emotional and physical well-being.
About Jennie Abbot
Jennie Abbot is the Founder and Director of The Harmony Kids Co. She is a Registered Yoga Teacher (RYT) and Registered Children's Yoga Teacher (CYA-CYT) with the Canadian Yoga Alliance. Jennie is also a Color Me Yoga Children's Yoga Teacher Graduate, and a Rainbow Kids Yoga Certified Instructor.

Jennie has taken Mindfulness Training through Dr. Dan Siegel, Author and Executive Director of the Mindsight Institute, and has completed the Yoga for Special Needs Child and Safe Anatomy for Children courses through Marsha Danzig, founder of Color Me Yoga.

In addition to all of this, she has more than 10 years' experience as a children's dance teacher! Jennie's life passion is sharing the benefits of yoga and mindfulness in a way that positively impacts children around the world.
Speaking Engagements + Workshops
Jennie is an accomplished public speaker and conference presenter and has shared her passion and experience with organizations around the world.

Presentations and experience include:
National Kids Yoga Conference
Think Langley – Connecting the Pieces Conference
Children's Mental Health Conference
Mindful Play Summit
Educators 2 Educators Teacher Re-Boot
Global Autism Parenting Summit
Holistic Roots Childcare
Cariboo Family Enrichment Centre
Mission School District Professional Development
Southern Gulf Islands School District Professional Development
Campbell River School District Professional Development
BC School Counselors Association
BC Primary Teachers Association
Surrey School District Professional Development
Richmond Primary Teachers Association
Williams Lake School District Professional Development
Hope School District School District Professional Development
Fort Nelson School District Professional Development
Chilliwack School District Professional Development
Surrey Options
Langley Community Services
Abbotsford Childcare Resource and Referral
Quesnel Childcare Resource and Referral
North Shore Childcare Resource and Referral

Contact Jennie to book a live workshop!
RESOURCES + PARTNERS
Free yoga and mindfulness tools and trainings to guide you.
Check out our amazing partners below.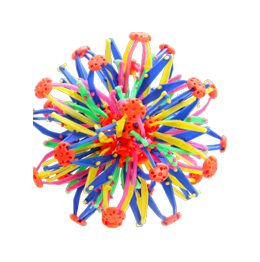 For a complete collection of yoga and mindfulness tools and trainings, visit the Harmony Kids Co store!